The key to the success of Surf Engineering is the added value of all the projects we carry out. Our professionals make possible that ideas become practical solutions thanks to their experience and their expertise; from the initial concept, and according to customer specifications, they are able to design, build and manage any challenge that is raised to them.
We have an engineers and technical teams with wide experience, that allow him day in day out face new challenges with the maximum guarantees. These teams can work in our offices or displaced in the installations of the customer, providing the maximum flexibility in the realisation of the projects.
CAD design (computer-aided design)
ENGINEERING OUTSOURCING
Surf Engineering offers services that tailor the needs of each client, including the possibility of turnkey projects. Our company takes on responsability for all phases involved in the lifecycle of your product.
ACTION AREAS
Industrial design
Our experienced teams of stylists, designers and draughtsmen will face your projects with the maximum guarantees. They will give you support in your facilities with the aim of developing the design according to the initial specifications, reducing engineering processes and, in addition, your costs.
Some of the outsourcing services that our departments offer are:
Style design.
High quality rendering.
Technical assistance in design.
Product design.
Graphic design.
Surface modeling.
Product design
Engineering services we offer are focused, mainly, on components design for automotive, railway and aerospace industries. We intervene in the complete management of projects, from concept definition to industrial implementation.
Automotive sector
We design different components for automotive industry:
Bodyworks and frames.
Interior (consoles, doors, etc) and exterior (spoilers, windscreens, etc.) components.
Lighting devices (lights, warnings, etc.).
Electronic and electrical components (engines, windows, etc.).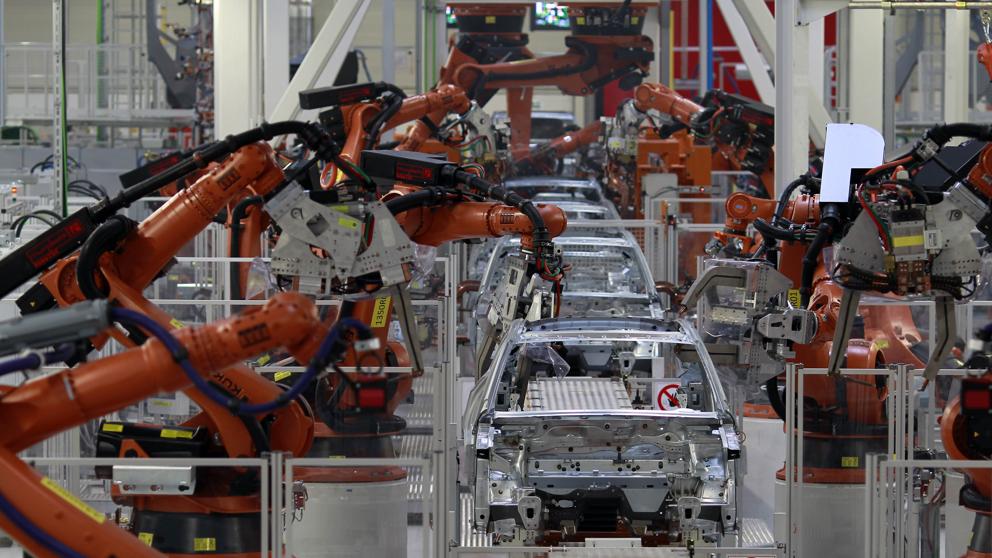 Railway sector
We develop engineering projects in the railway industry:
Interior (seats, toilets, etc.) and exterior (cabins, frontals, etc.) components.
Structures (frames, cargo box, etc).
Cooling circuits (for living room units and cabin units).
Electrical and electronic components (electric power systems, equipments for transmission lines, etc.).
Mechanical components (bogies, shock absorbers, etc.).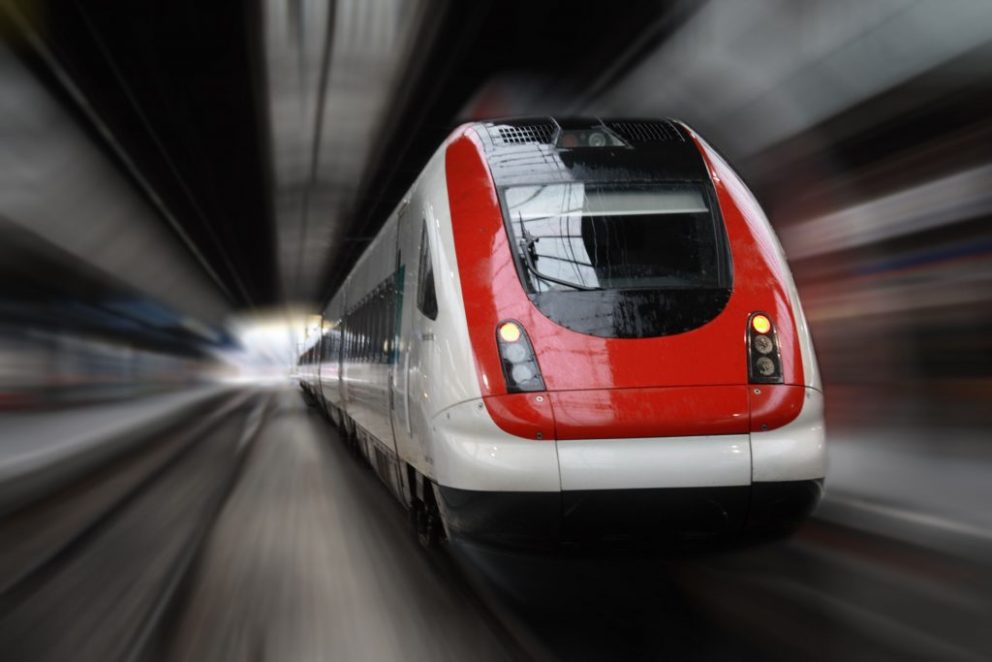 Aeronautical sector
Our team of designers has an extensive experience in the development of aeronautical components:
Interior (cabins, toilets, etc.) and exterior (wings, landing gears, etc.) components.
Structures with composite materials (wings ribs, primary and secondary parts, etc.).
Engines (high and low pressure turbines, fireboxes, etc.).
Electrical wiring and electronic components (electrical systems integration, equipments, etc.).
Besides, within these three sectors we also carry out other projects such as control, welding and transport tools.
Industrial machinery sector
At Surf Engineering we work to achieve a complete Engineering service, we are experts in the development of automated systems and processes as well as in the design and manufacture of special machinery.
We have a staff of highly qualified personnel, made up of engineers and liners, that allows us to always achieve satisfactory results.
Within the engineering, integral design and manufacturing services, we provide all phases of its development.
Product innovation phase.
Advice and support
Conceptual design and product development.
Prototypes.
Manuals and certificates according to applicable regulations.
Manufacturing.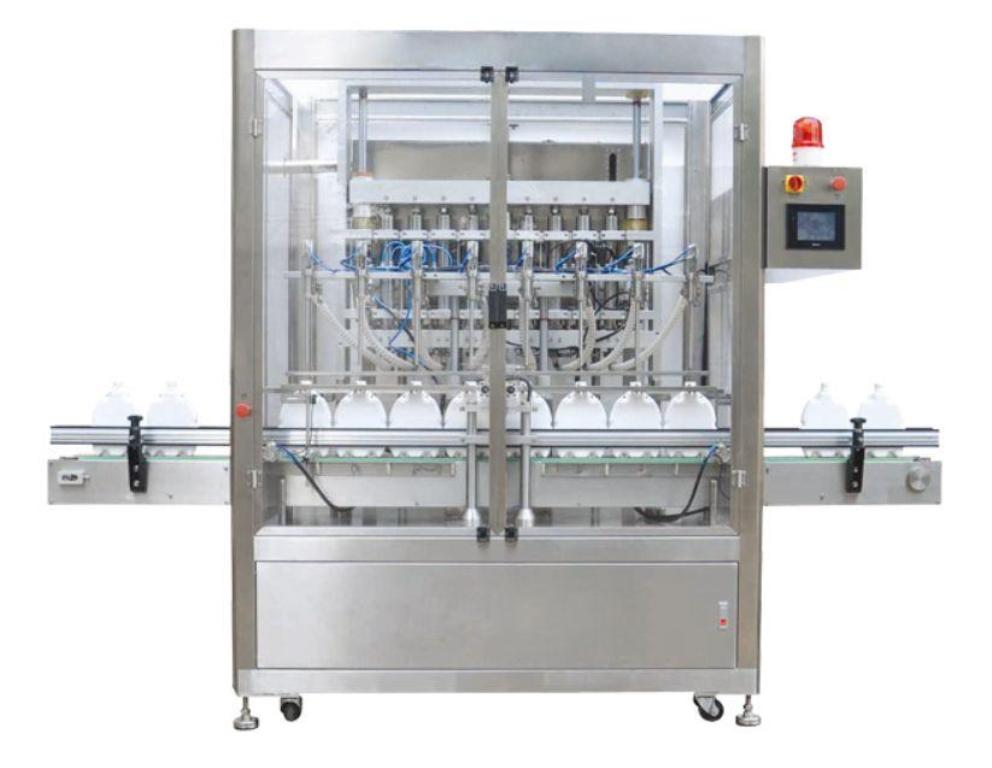 Pharmaceutical sector
At Surf Engineering we work to achieve a complete Engineering service, we are experts in the development of high-activity plants, with a team of engineers with specific knowledge in GMP, FDA, flow design, process engineering, critical installations, mechanical installations, cleanroom architecture, hvac solutions.
Our services focus on:
Basic and detailed engineering.
Execution engineering.
Qualification and calibration services.
Recruitment management: Construction management, accompaniment to health authorities, safety and health, training.
We have professionals with more than 25 years at the service of the pharmaceutical industry, we help companies with flexible solutions, adapted to new production processes.
Our goal is for medicines to meet the necessary conditions in quality, control and efficiency that sets the standard.
Each engineering project is unique and adapted to the needs of each client.
Mechanical design
 Our team has been realizing mechanical projects for more than 20 years. We are specialists in the design of:
Kinematic and dynamic mechanisms.
metal structures design.
Molds and dies.
Die cutters.
Electric and electronic design
At Surf Engineering we develop electrical and electronic design projects among which we highlight:
High and low voltage engineering.
Electronic components design.
PCB boards design.
Development of CAD libraries of PCB elements.
PCB layout design.
Draft designs and feasibility studies.
Management of electronic design projects.
EMC regulations compliance.
PLC programmable controllers services with different programming languages.
Sector naval
At Surf Engineering we develop projects from the beginning (preliminary draft, basic engineering and SAFETY) to the complete development of the different naval engineering disciplines (structure, armament, systems, fluids or life cycle engineering). In addition, we have highly qualified personnel in production management, quality management and testing tests.
We carry out projects of all types of ships, both military and civilian, offshore units and structures. To do this, we use the most widely used next-generation software tools on the market. Our team of engineers and technicians has extensive experience in handling SCC regulations and national and international military standards.
Ship Design Engineering
We have professionals with more than 20 years of experience in the design of all types of ships, both transporting people and goods, gaseros, oil tankers, dredgers, tugboats, offshore platforms, support boats, military and platform ships.
The services we perform consist of the following aspects:
We develop preliminary studies, structural calculations, stability reports, basic and detail engineering, manufacturing documents, structural lifting, hull, network with photogrammetry, construction assistance and process monitoring.
We carry out studies of refurbishment and integration of new equipment into seismic prospecting vessels.
We carry out integration studies, coordination and structural architecture on the outer decks of the boats.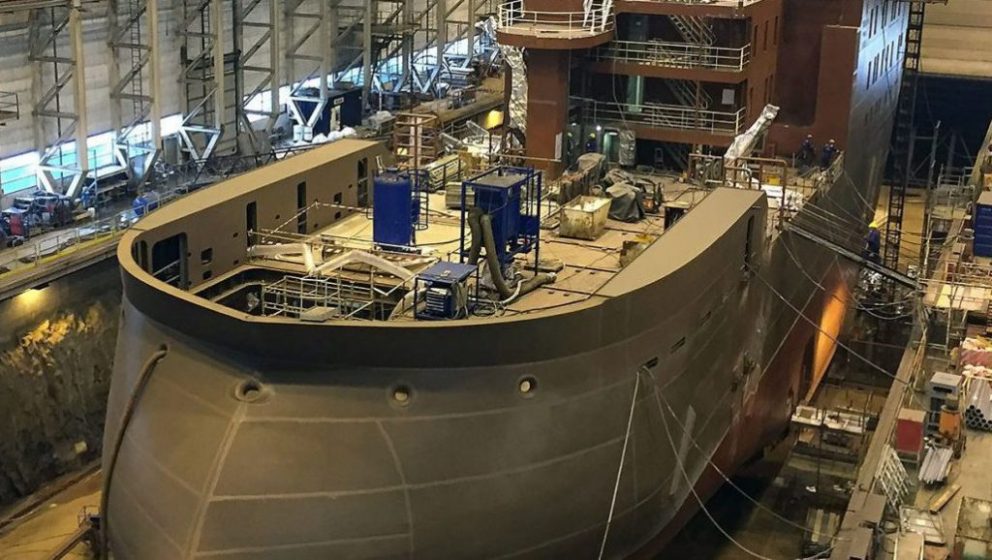 Wind sector
Our professionals work on projects related to energy design, production, transportation and distribution, supporting our customers throughout the product lifecycle (design, construction, commissioning, operation, maintenance and dismantling).
Engineering services in the wind sector:
Product and infrastructure design
Calculations
General installation
Electrotechnical-currents of great amperage
Processes
Rotating machines
Metal structures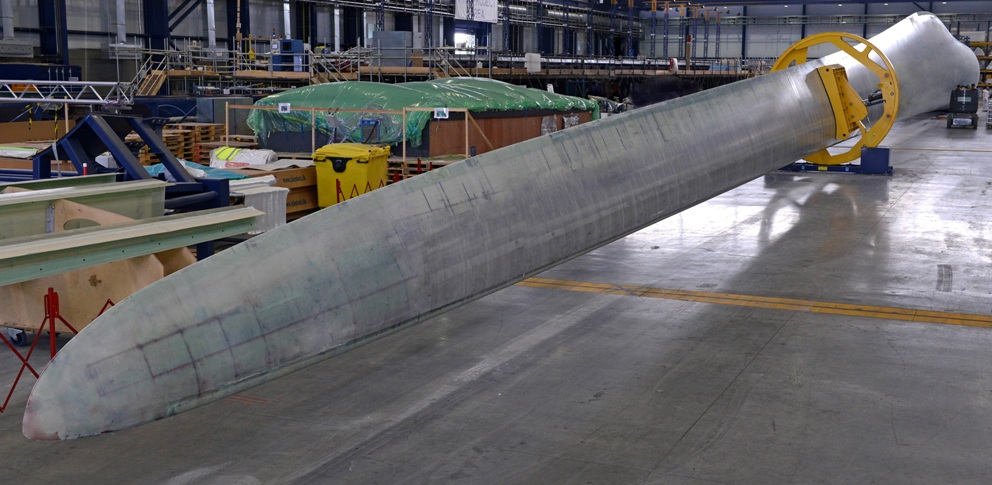 Defense Sector
The Defense and Security division works on projects of high technological development, quality and efficiency. The company offers engineering, design, supply, commissioning, services for a wide range of security and defense systems.
Surf Engineering provides turnkey solutions taking into account the specific needs of the customer, backed by the experience of a highly qualified team working in each of our areas of expertise (mechanical, hydraulic, pneumatic, electricity, control systems, software, etc.). Our team has a high work experience in this sector.
Engineering services in the defense sector:
3. Advanced development
Engineering of satellites and launchers.
Systems engineering.
Mechanical engineering
Electrical engineering
Hardware and software.
Manufacture 4.0.
Quality (simulation, test benches, system certification).
2. Connectivity services
Smart, connected systems
Global communications.
Innovation and design
Analytical.
Digital transformation.
IoT solutions.
3. Security
DevSecOps.
Security from the design.
Security testing.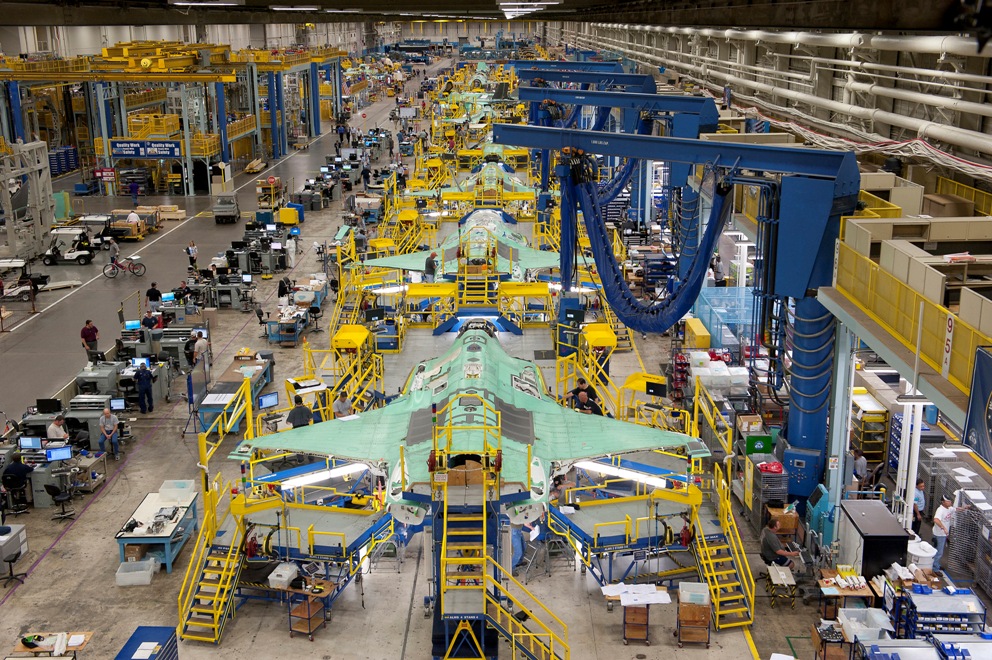 Architecture and construction
In Surf Engineering count with a technical team experts that realises projects íntegres of architecture and building by means of the negotiations and technical and executive directions of works and installations.
Our working method is based on collaborating with our clients by following their guidelines: initial proposals are presented, then the relevant corrections are made and, upon project's approval, it is executed.
The client will have information about his or her project at all times and with total transparency and, together with his or her team, we will take all the necessary decisions to carry it out.
Our professionals are specialised in the methodology BIM ( Building Information Modeling). Of this shape can generate and gestionar the data during all the living cycle of the installation in simulating the constructive project. This process of virtual building with the methodology BIM, allow to visualise in three dimensions and in next to no time the project, which thing diminishes the loss of time and optimises resources in the design and in the building.
the projects 'as-built' we carry out achieve since the geometry of the building, the space relations and the geographic information until the analysis of the quantities and of the properties of his components.
Our team works using several programs of modelatge, to give service to architects, engineerings, constructors and promoters.
Methodology BIM and project ace-built
In it porfolio of projects realised highlight the studies of constructive feasibility, the design of constructive systems industrialised for production in series, the generation of models BIM AsBuilt so much of structures, installations and of civil work like the preparation of drawings of manufacture and assembling for structures, envelopes and building industrialised. We have realised projects of architecture, engineering and building.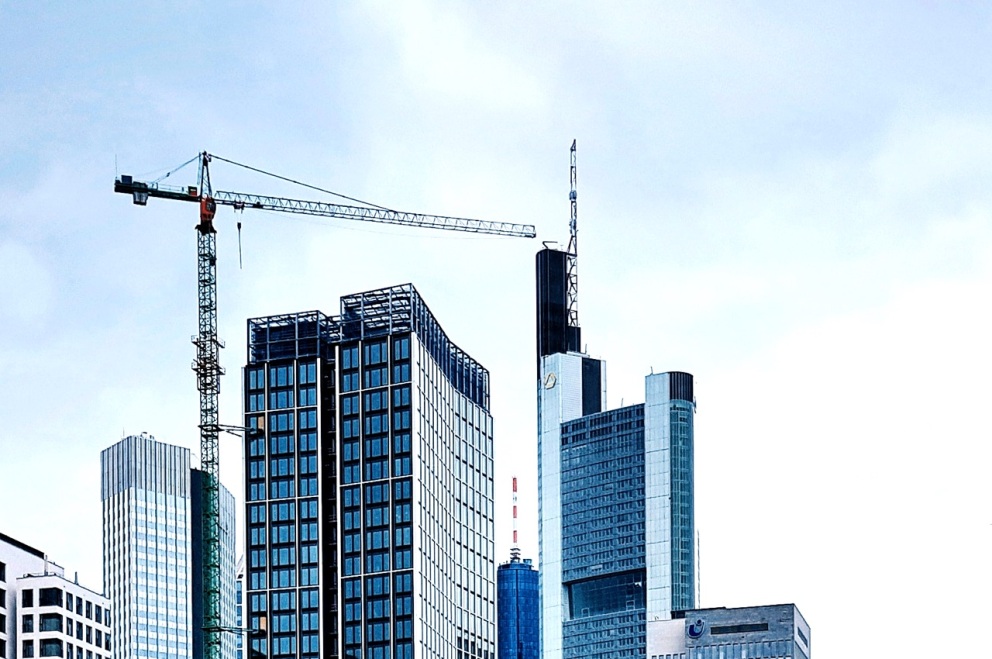 CAE simulation (Computer-Aided Engineering)
The use CAE analysis allow to realise the development of product of a way much more eficient, with a consistent reduction of the time and costs. Likewise, the CAE engineering guarantees that the product designed fulfil with them requeriments demanded by the customer
Simulations about the product's different stages development are carried out:
In the process of conceptual design.
Once CAD design is completed.
During functional validation.
Rigidity studies.
Structural Design optimised for impacts.
Resistance and durability studies.
Vibrations studies.
Impacts to low speed.
Thermal dilatations studies.
CFD studies.
Reverse engineering
Reverse engineering is a process that consists in designing CAD geometry while leaning on a cloud of points obtained from a 3D digitalized. The final result will be a 3D CAD file created with ruled geometric entities.
Our experienced professionals in reverse engineering makes us able to generate, with the maximum quality and speed, three-dimensional models created of the data from any digitized physical object.
This service is used not only for optimizing manufactured processes but also for generating digital simulation and virtual fabrication through surface recovery, repairing of the data obtained by 3D digitalizations, modification of existing designs and, in addition, modelling 3D data.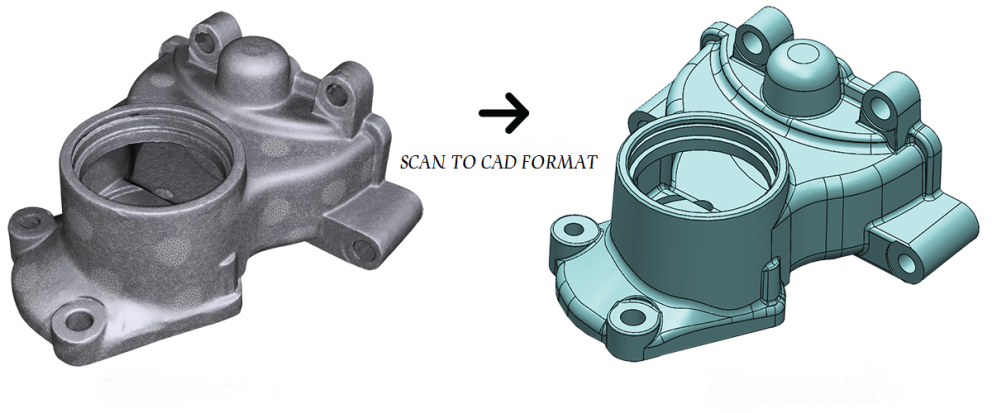 Project management
This service purpose is that our professionals are integrated into our clients' team to lead a project in common. Thus, both will make decisions not only in the project implementation but also in its monitoring. On the other hand, our engineers and architects will provide them with a precise technical assistance which will reduce costs and meet delivery deadlines.
Our work areas are:
Investment's active defense.
Processes control.
Prior knowledge of the project's risks.
Definition of strategic plans to mitigate risks.
Risks detection.
Specialized counseling throughout the project.
Access to information in real time.
Technical decision ability.
Objective control of project's quality.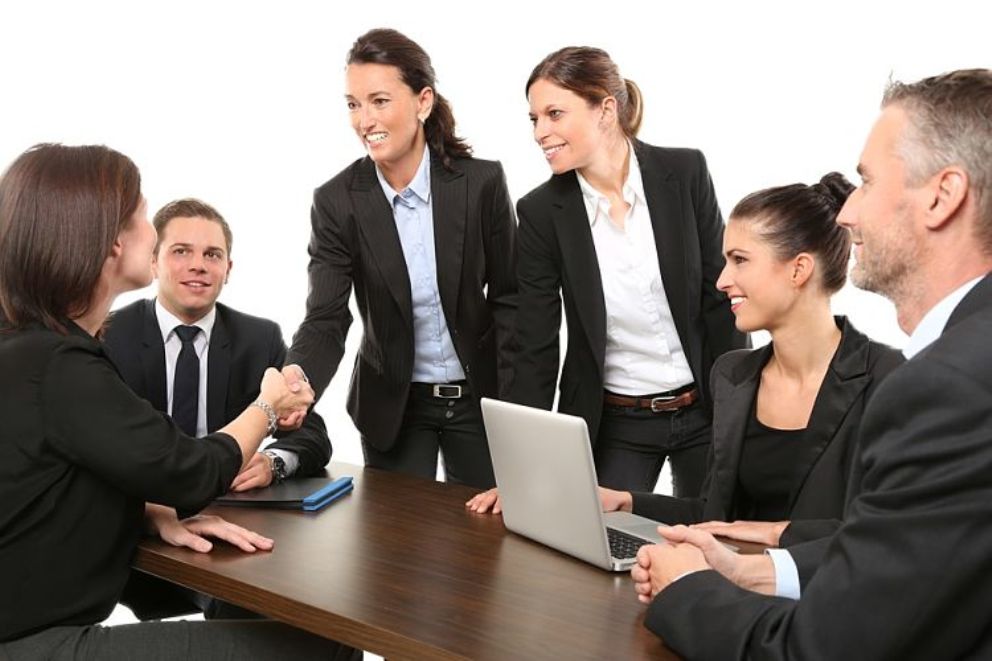 IT services
We have a wide selection in IT services, which includes from design and architecture to management of technological infrastructures. In order to do so, we apply extensive quality processes both in the implementation and in the integral management of systems infrastructures, security and communications.
Our IT Outsourcing services are personalized and their goal is making that each one of the computer systems adapts to the client's needs, in this way providing him or her with an added value. This is achieved through our dedication, commitment and experience.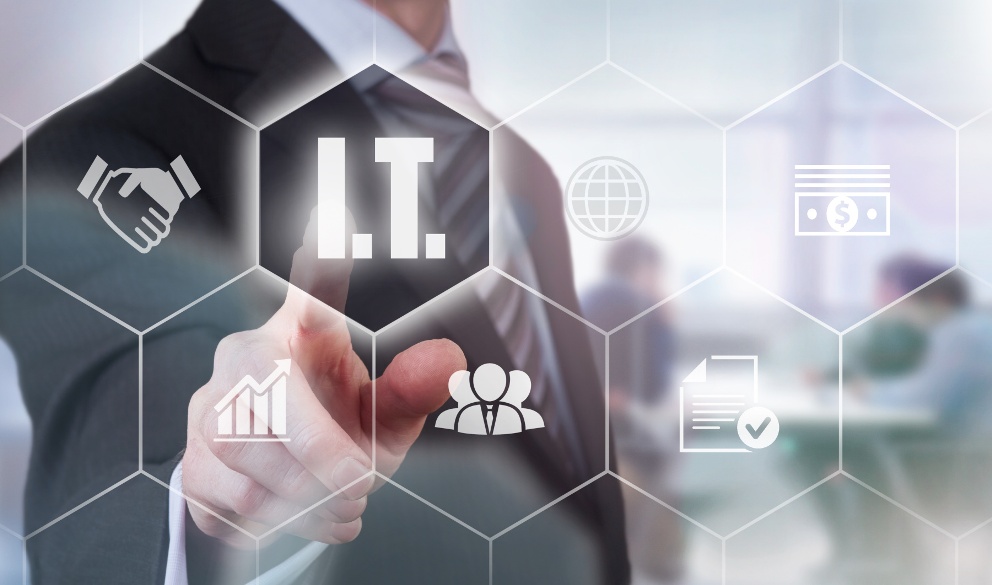 Automation services
Turnkey automation
We automate your processes, always working with you, in order to optimize them both technically and economically.
We work in various sectors, which allows us to have a wide perspective of the market's different technologies.
Electrical engineering
We develop your automation projects electrically.
Mechanical engineering
Our experience in automation and robotization allows us to perform engineering tasks by simplifying the final result.
PLC programming
We program the main PLC of the market.
Robots programming
Our experience is validated by a large number of installed and programmed robots. Besides, we have implemented cutting, welding, handling and painting robotic technologies in our costumers' facilities.
SCADA systems
We monitor and control automation solutions with THE SCADA systems available on the market: SIEMENS, WONDERWARE and WIZCON.
Simulation
Before implementing your proceses at factory, we validate them using the most powerful virtual manufacturing tools (DELMIA, TECNOMATIX, CIMSTATION).
Technical assistance
We accompany you through the whole optimization of the lines that we develop. We also absorb your peaks of work with our experienced engineering team.